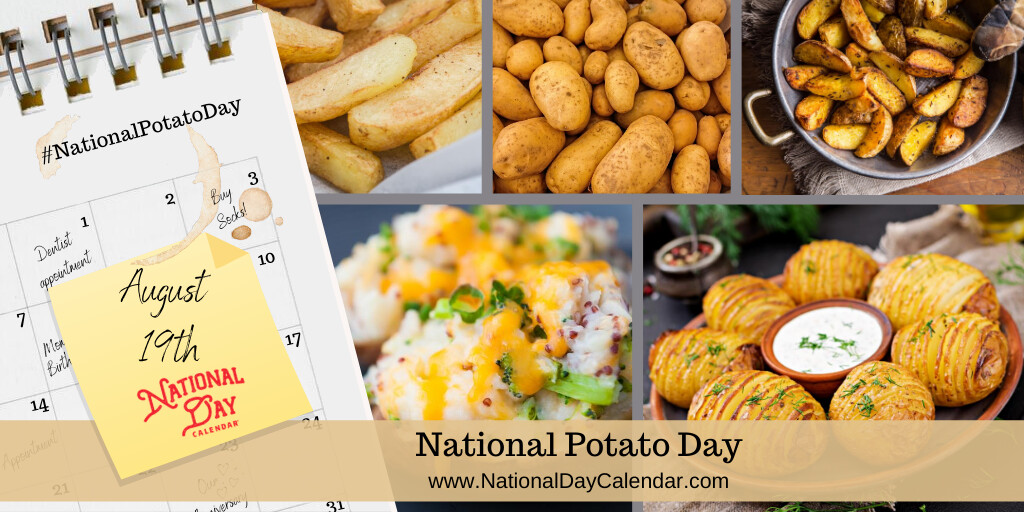 August 19th is National Potato Day! Did you grow up in a "meat & potatoes" household? Baked potatoes, garlic mashed potatoes, oven roasted, potato salad, French fries, sweet potatoes, fried potatoes with onion, potatoes au gratin, potato pancakes, twice-baked potatoes, cheesy potatoes, scalloped potatoes, potato soup....there's no wrong way to cook potatoes!
Here are two new potato recipes that are infused with essential oils for a burst of flavor! They're sure to become your family's new favorites!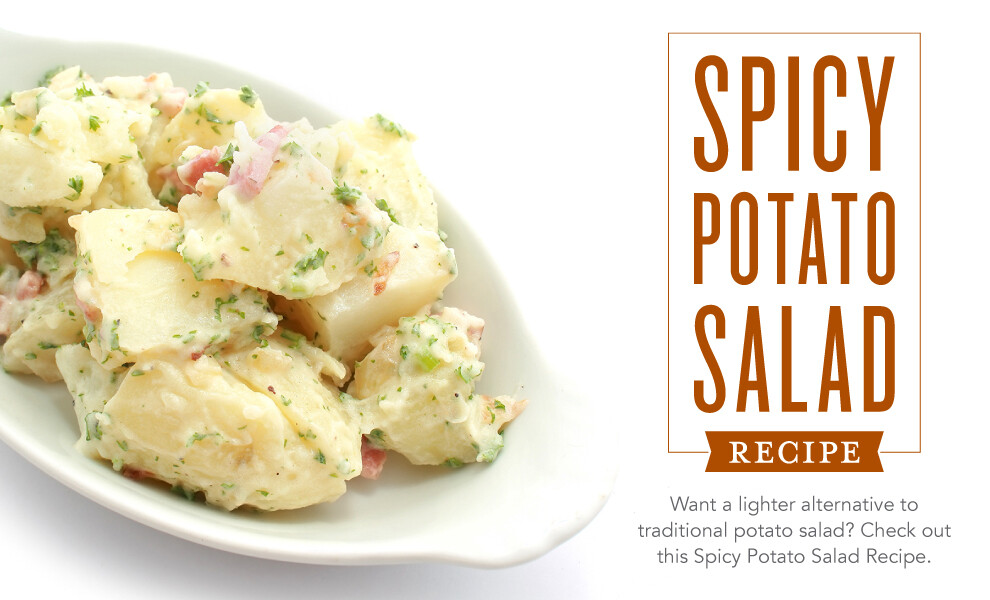 Spicy Potato Salad Recipe on youtube
For a new, lighter spin on the traditional favorite, try this spicy potato salad recipe. Fresh herbs and Coriander, Lime, and Black Pepper Vitality Dietary Essential oils add a delightful flavor!
Ingredients
6 medium-sized gold potatoes, peeled
4 tablespoons olive oil
2 garlic cloves, minced
2 drops of

Coriander Vitality™ Essential Oil

1 tsp crushed red pepper flakes
2 tsp ground turmeric
4 drops of Lime Vitality™ Essential Oil
1 packed cup chopped fresh cilantro leaves
1 packed cup chopped fresh parsley leaves
1 packed cup chopped fresh dill
Salt and pepper
Instructions
Peel the potatoes and place them in a large pot of boiling water. Cook for about 10 minutes until soft, but not mushy.
Drain the potatoes, dry them, and cube them.
Heat 2 tablespoons of olive oil in a cast-iron skillet on medium. Stir in the garlic, red pepper flakes, and dried wolfberries. Cook for 2-3 minutes then add the turmeric.
Toss in the potatoes, and mix well to coat. Add the fresh cilantro, parsley and dill. Cook for 4 more minutes.
Remove from heat. Mix 2 tablespoon of olive oil with all the Vitality Essential Oils. Drizzle over the potato salad until fully mixed.
Add salt and black pepper to your taste.
Top with more red pepper flakes and the remaining fresh herbs.
You can serve this potato salad warm or at room temperature.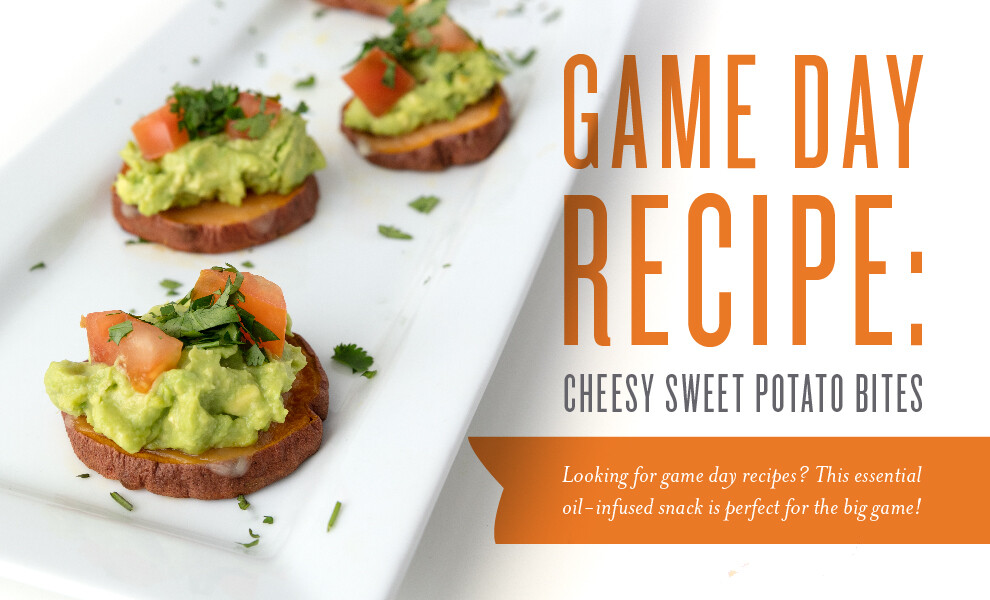 Cheesy Sweet Potato Bites on youtube
Celebrate the big game without the overindulgent game day recipes by making our sweet potato party bites! Unlike other recipes for game day, this homemade treat gives you a satisfying snack with fresh, wholesome ingredients such as avocado, fresh mozzarella, tomatoes, and cilantro. Plus, they're so tasty no one will guess they belong with your stash of healthy recipes!
Ingredients
1½ tablespoons olive oil, plus extra for greasing
2 sweet potatoes, unpeeled
1 teaspoon salt
4 ounces fresh mozzarella, thinly sliced (optional)
2 avocados
2 drops

Lemon Vitality™

1 drop

Lime Vitality™

1 tablespoon fresh lime juice
¼ teaspoon chili powder
1 clove garlic, minced
1–2 Roma tomatoes, seeded and diced
1 tablespoon cilantro, chopped
Instructions
Place oven racks in upper and lower thirds of your oven and preheat to 425⁰ F. Line two rimmed baking sheets with foil and lightly coat with olive oil.
Dip a toothpick into Black Pepper Vitality essential oil and swirl the toothpick in 1½ tablespoons olive oil. Continue blending essential oil and olive oil until you've reached your desired flavor.
Scrub sweet potatoes until clean and cut into ½-inch slices. Arrange in a single layer on greased baking sheets, then brush sweet potato tops with olive oil mixture. Sprinkle slices with salt. Roast for 20–25 minutes or until golden brown underneath.
If you're not using mozzarella, flip slices and roast for an additional 10 minutes or until cooked through. If you are using mozzarella, remove sweet potatoes from the oven at 8 minutes, top with a mozzarella slice, return to oven, and bake for remaining 2 minutes or until the cheese is melted.
Remove baking sheets from oven and set aside to cool slightly.
Meanwhile, in a small bowl, use a fork to mash together avocados, Lemon Vitality, Lime Vitality, lime juice, chili powder, and garlic.
Top slices with a dollop of avocado mixture and garnish with chopped tomatoes and cilantro. Season with additional salt and pepper to taste.
While you're celebrating, be sure to use #NationalPotatoDay when you share your photos on social media
Peace, Love & Joy,
Joyce