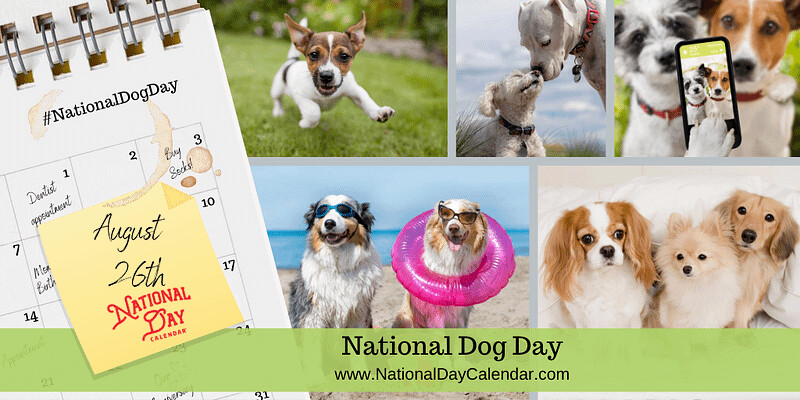 August 26th is National Dog Day! Plan the perfect "SPAW" Day for your furry friends! I found the following great ideas for spoiling your dogs on the
Young Living blog
!
Spaw day for dogs
Can you pamper your dog? Absolutely! Dogs are human's best friend, so pamper your canine pals to show your love. Their tails will wag with joy after this relaxation-filled day.
Get outside and play
Take them outside for a water activity. Maybe go to a nearby pond, river, or lake to swim. To stay close to home, play in the backyard with the sprinklers! This will allow your pups to explore the nature around them while burning some of their energy.
DIY doggy treats
Peanut butter-banana craze
How do you pamper your pet after an outdoor adventure? With a homemade treat, of course! Make some DIY snacks for your dog to munch on after they enjoy the great outdoors. These can be made with just a few ingredients:
Ingredients:
1 cup oat flour or whole-wheat flour
½ cup creamy 100% peanut butter
1 banana (try using 1/3 cup 100% pumpkin puree for a different flavor profile)
Directions:
1. Preheat your oven to 350°F. In a bowl, mash the banana with the peanut butter until there are no lumps. Add in the flour and mix until you have a smooth, dough-like consistency.
2. Sprinkle whole-wheat or oat flour onto your workstation and roll the dough out until it is about ¼-inch thick. Use a cookie cutter to cut out shapes and place onto a prepared baking tray.
3. Bake for 8–10 minutes or until the treats are golden brown. Let cool completely before serving to your dog.
Doggy breathsavers
Does your puppy have doggy breath after their peanut butter yummies? Give your dog a clean-breath boost with these delicious, frozen treats. They are perfect for a hot day and will cool your pets off while making their breath smell minty fresh.
Ingredients:
1/8 cup fresh mint
1/4 cup fresh parsley
1 cup plain Greek yogurt
1/4 cup coconut oil
1/8 cup frozen strawberries
½ cup apple, finely chopped
Directions:
1. Place all ingredients except apple into a food processor or blender. Blend until smooth.
2. Mix in chopped apple. Pour mixture into an ice-cube tray or silicone mold. Freeze overnight. Remove the treats from their mold and place in an airtight container in the freezer.
Disclaimer: Give these treats in moderation (no more than one per day). Make sure you speak with your dog's vet before introducing them to new foods and treats.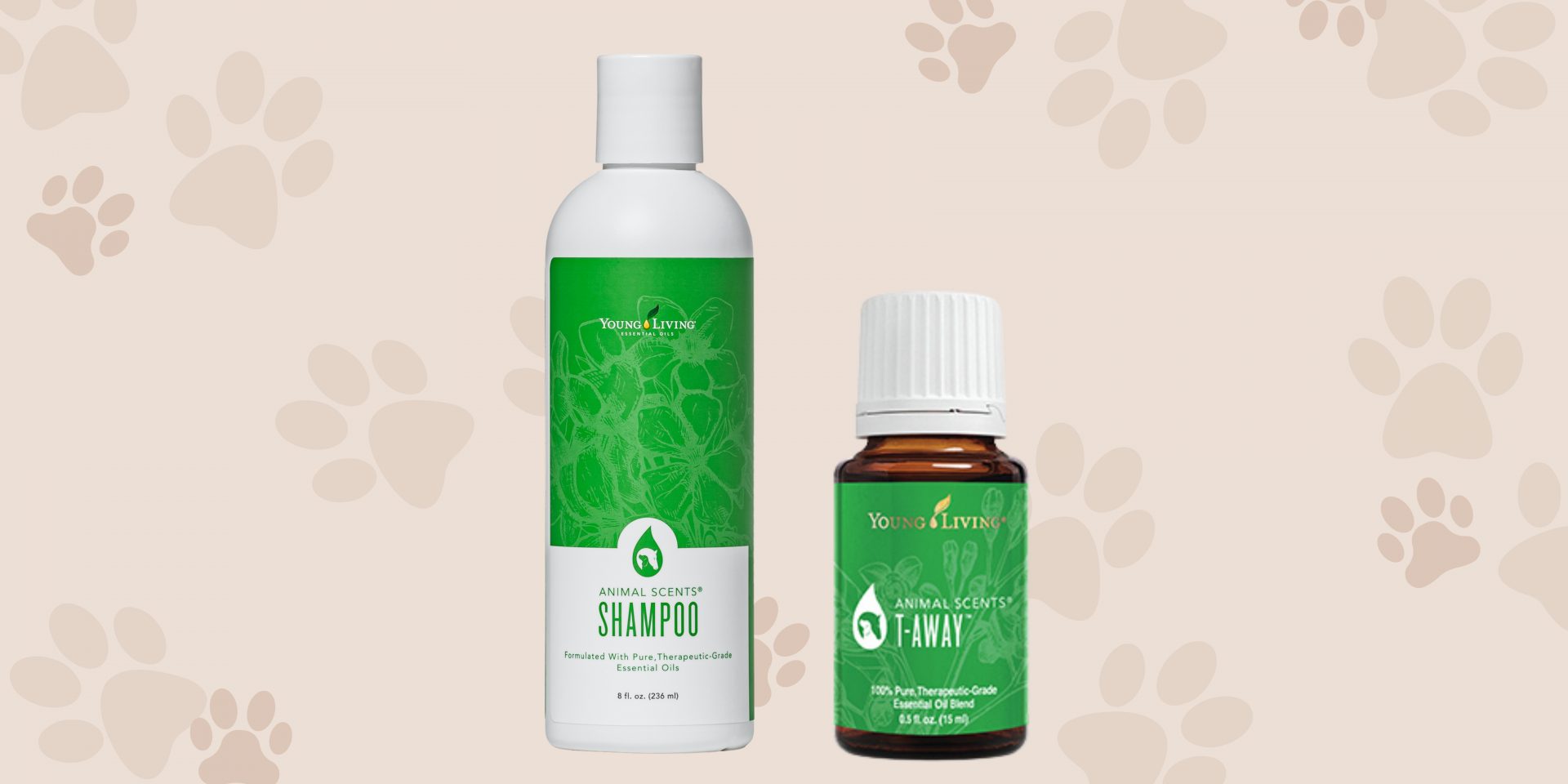 Sudsy soak
After your outdoor adventures, draw your dog a warm bath to bring on the relaxation. How do you pamper your pet while giving them a wash? Use Animal Scents® Shampoo to wash their fur! This plant-based, will make them feel like royalty. They'll look paws-itively fabulous!
Puppy salon
After your furry friend's coat is dry, brush their cares away and help them shed. Give them a spa-like treatment using the best grooming brush for their specific fur needs. Pair the brushing with diffusing Animal Scents® T-Away™. Diffuse essential oils in spaces where your pets like to relax.
YL tip: Closely watch for signs of irritation—such as whining, sniffing, nervousness, and excessive scratching—while diffusing around them. Dogs have an extremely heightened sense of smell, and sometimes essential oils can overwhelm them.
DIY YL paw balm:
Are you dog's paws looking extra cracked and dry? Don't worry! We've got their foot care covered. Try using this DIY paw balm while you massage your dog's foot pads.
Disclaimer: For more information on how to utilize Young Living products for your pets, contact your pet's care provider.
Frozen "bark"arita
Wondering how else you can pamper your dog at home? Your dog will feel extra pampered with this refreshing drink! You only need one ingredient: chicken broth. Make sure that it is a natural, low-sodium version. Pour broth into an ice-cube tray and freeze. Reserve some of the liquid to make blending easier. Once the cubes are frozen, take them out of the tray and place your desired amount into the blender. Add a little extra chicken broth and blend until you reach your preferred consistency. Serve in any dish you prefer to use for your pet.
Peace, Love and Joy,

Joyce