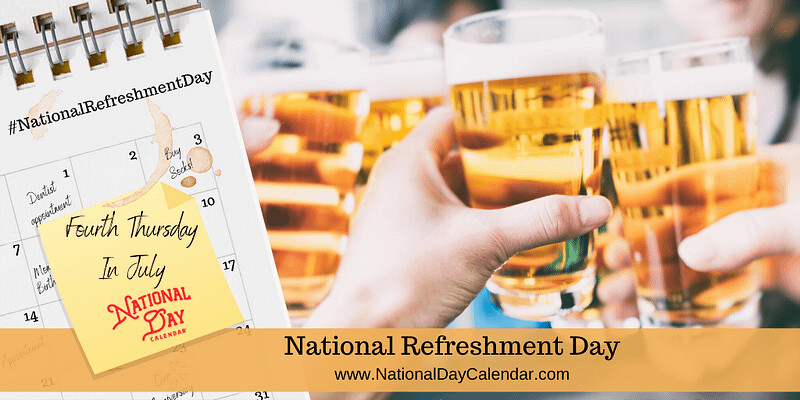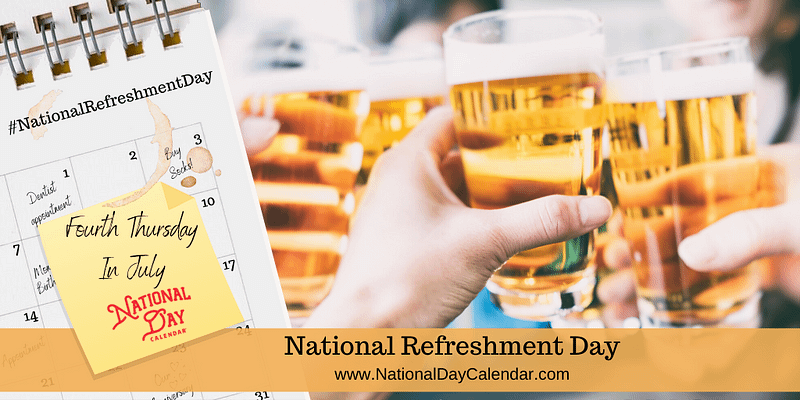 The fourth Thursday in July is National Refreshment Day! Whether you're at the beach or wrapping up a long day at work, enjoying a long weekend or on vacation, it's nice to have ice-cold refreshments waiting for you.
Make the most of the dog days of summer with refreshing Mojitos infused with essential oils! A Mojito is the traditional Cuban highball cocktail. It's one of the world's most popular drinks.
The classic recipe calls for five ingredients: rum, sugar, lime juice, soda, and mint leaves. Essential oils take this classic drink to the next level, making it both refreshing and delicious. Plus the Spearmint and Lime essential oils are great for supporting your health and wellness.
MOJITO MINT COOLER (Non-Alcoholic Version)
SYRUP
1 3/4 cups Sugar
2 cups Water
1 drop Spearmint Essential Oil
*Safety First: Only use essential oils labeled Vitality Dietary, For Internal Use, or GRAS when ingesting.
LIMEADE
1 cup freshly squeezed Lime Juice
Lime Essential Oil to taste (start with a tip of toothpick dipped in oil and swirled in juice)
8-10 cups Water
1/2 cup finely chopped fresh Mint Leaves
Ice
OPTIONAL GARNISHES
Fresh Mint Leaves
Fresh Lime Slices
1/2 Cup Sugar with zest of lime added to sugar for rim of glasses.
DIRECTIONS
Combine syrup ingredients in small saucepan and bring to a boil. Boil for 5 minutes until sugar is dissolved. Remove from heat and let cool.
Add Spearmint essential oil to mixture one drop at a time.
Before serving, place the chopped mint leaves in bottom of pitcher. Add cooled syrup, freshly squeezed lime juice, lime essential oil and 8 cups of water. Taste and add water to desired taste.
To make sugar rim for glasses: Mix zest of lime with sugar. Use damp paper towel to wipe the rim of glass. Gently swirl the rim of glass in sugar mixture.
MOJITO MINT COOLER (Alcoholic Version)
Follow the above recipe. Add 2 ounces of White Rum to limeade mixture. As always…please drink responsibly!
MOJITO ESSENTIAL OIL DIFFUSER BLEND
Use this in your diffuser for a quick and refreshing pick-me-up!
2 drops Peppermint
5 drops Lime
MOTIVATING MINT MOJITO EO DIFFUSER BLEND
5 drops Lime
2 drops Peppermint
1 drop Spearmint
MOJITO BREEZE EO DIFFUSER BLEND
8 drops Lime
4 drops Spearmint
2 drops Lemon
2 drops Orange
MOJITO MAGIC EO DIFFUSER BLEND
3 drops Vetiver
3 drops Lime
2 drops Spearmint
CITRUS MOJITO EO DIFFUSER BLEND
2 drops each of Grapefruit, Lime, Spearmint, and Tangerine essential oils.
This Citrus Mojito essential oil diffuser blend will make you feel like you're on the beach, sipping a tropical drink while soaking up the sun, and who isn't ready for that?!? Simply mix this refreshing combination into you diffuser, and voila!
To learn more about National Refreshment Day, visit:
Peace, Love & Joy,
Joyce