Jul 28, 2021 11:00 AM Central
Joyce Fisher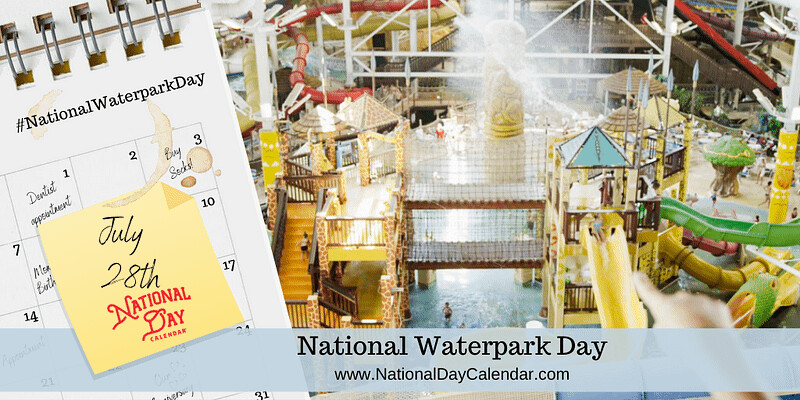 July 28th is National Waterpark Day! Maybe you prefer to relax and unwind in the lazy river. Maybe you love the thrilling, water-plunging rides and the white-knuckle hydro-power of slides. Whichever you prefer, forgetting to use sunscreen can ruin your vacation so choosing the right sunscreen may be the most important decision of the day!
According to the
Mayo Clinic
,
"Intense, repeated sun exposure that results in sunburn increases your risk of other skin damage and certain diseases." It's important to use preventative measures to avoid skin damage so you can glow all summer long!
We use

Young Living's Mineral Sunscreen Lotions

(

SPF 10

/

SPF 50) because they are free from harsh chemicals, One of the most important reasons we chose this sunscreen is that it is also reef safe,

making it the best healthy sun-exposure solution for your family and for the environment!!!
Young Living's Mineral Sunscreen Lotions
offer broad-spectrum protection from harmful UVA and UVB rays. These product are reef safe, free from harsh chemicals, and great for children and adults, so the whole family can enjoy the outdoors worry free for up to 80 minutes before reapplying. Mineral Sunscreen Lotion SPF 50 is made with non-nano zinc oxide to give you confidence and peace of mind that you are choosing the safest sun protection for yourself, your family, and the planet.
FEATURES & BENEFITS
Reef safe.

SPF 10: B

road-spectrum protection with non-nano mineral ingredients

SPF 50: Non-nano zinc oxide provides safe and powerful sun protection for the whole family.

Blocks UVA and UVB rays to help prevent sunburn.

Water and sweat resistant for 80 minutes.


Clean sunscreen without any skin-damaging chemicals.

Dermatologist tested and hypoallergenic.

Cruelty free certification.

Non-greasy, fast-absorbing formula smooths easily onto skin and doesn't leave a white residue.

Formulated for all skin types, including sensitive skin.

Formulated without avobenzone, oxybenzone, retinyl palmitate, parabens, phthalates, petrochemicals, UV chemical absorbers, artificial colors, synthetic preservatives, synthetic fragrances, or synthetic dyes.
DIRECTIONS
Use about 1 ounce of sunscreen for your entire body.

Apply liberally to clean, dry skin 15 minutes before sun exposure.

Remember to apply all over, including often forgotten spots like your scalp and ears.

The Mayo Clinic recommends reapplying sunscreen every 40- 80 minutes, and more often while swimming or sweating.

Reapply immediately after towel drying or at least every 2 hours.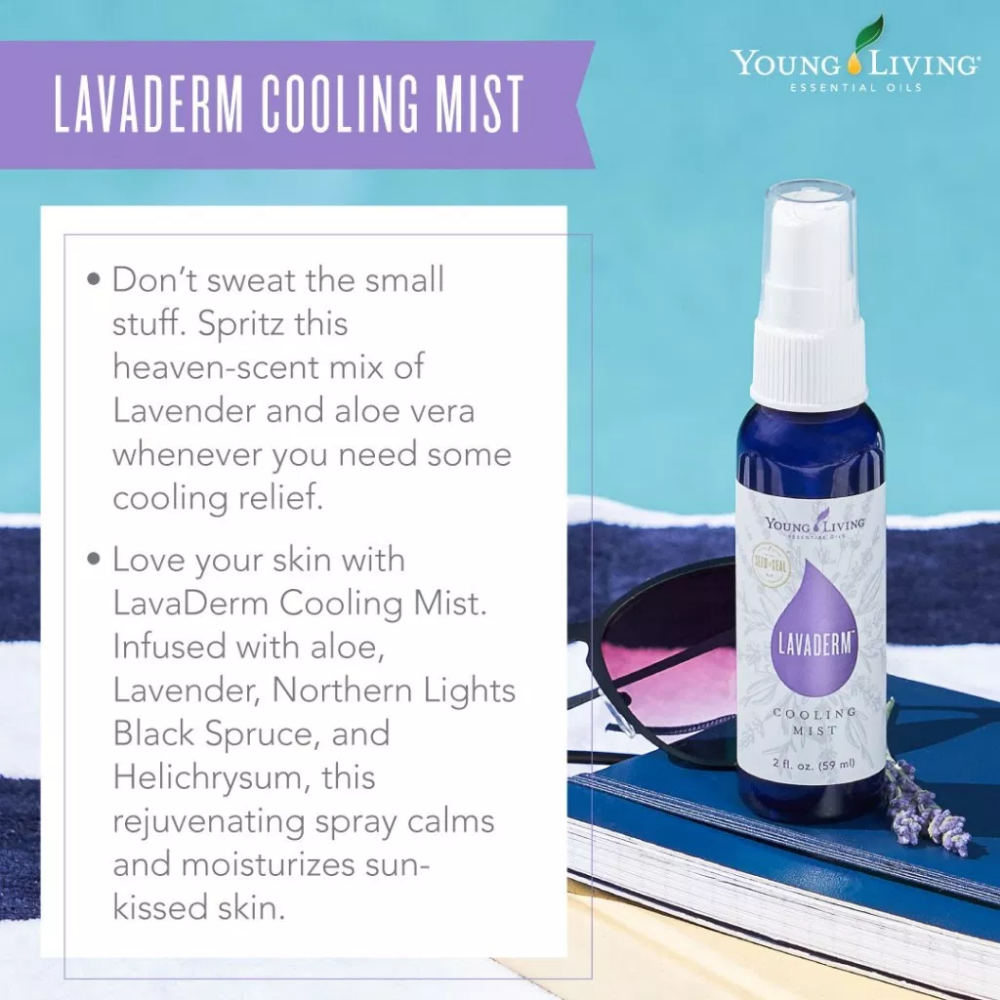 In addition to sunscreen, you'll want to pack
LavaDerm™ Cooling Mist
in your tote bag. When the sun's got you beat, it

gently hydrates, soothes, and rejuvenates skin with skin-loving ingredients and premium essential oils for wherever your skin needs a refreshing pick-me-up.
Includes skin-loving ingredients like aloe, Lavender, Northern Lights Black Spruce, and Helichrysum—all of which support healthy-looking skin.

Soothes and rejuvenates skin.

Is easy to store in your purse or beach bag with a compact, convenient design.

Moisturizes skin to help prevent peeling.
Sun-Lover Tip: Store your LavaDerm™ Cooling Mist in the fridge so it's cool when you need it. Spending a day at the pool or in nature? Throw your bottle in the cooler to get a refreshing spritz.
Refresh and recover from a day in the sun with

LavaDerm™ After-Sun Spray. Using menthol from mint, this spray soothes and cools the skin, providing immediate relief from the effects of outdoor activity, including

temporary relief from the pain and itching of minor burns, minor cuts, sunburns, scrapes, insect bites, and minor skin irritations.

Plus, its moisturizing qualities—from ingredients such as aloe and Lavender and Helichrysum premium essential oils—help prevent peeling and leave skin feeling soft and smooth. Made without alcohol and synthetic fragrances or colorants, LavaDerm After-Sun Spray is safe for the whole family.
After you've soothed your sunburned skin, try these other Young Living summer staples:
Seedlings® Baby Wipes cleanse your skin from insect repellent, sunscreen, and sweat after your outdoor adventures with our ultra-soft, soothing, moisturizing wipes.
Coconut-Lime Replenishing Body Butter boosts moisture with heavy hydration that keeps skin soft and sleek.
Grapefruit Lip Balm seals in your lip's natural moisture with a luxurious balm infused with Grapefruit essential oil, wolfberry seed oil, and antioxidants.
Sun Lover Tip: Wait a day or two after a sunburn before applying deep moisturizing products like V-6™ or a carrier oil. These can trap in heat and cause more inflammation. Stick with your essential oil-infused aloe vera gel or LavaDerm.
Don't forget to drink lots of water!
Excessive time in the sun dehydrates your body, as sunburn draws fluid to the skin's surface. Boost your hydration while healing your sunburn with refreshing
Young Living Vitality™ Drops
.
For more information on National Waterpark Day, visit: