Feb 23, 2022 11:15 AM Central
Joyce Fisher
Color, paint, or draw.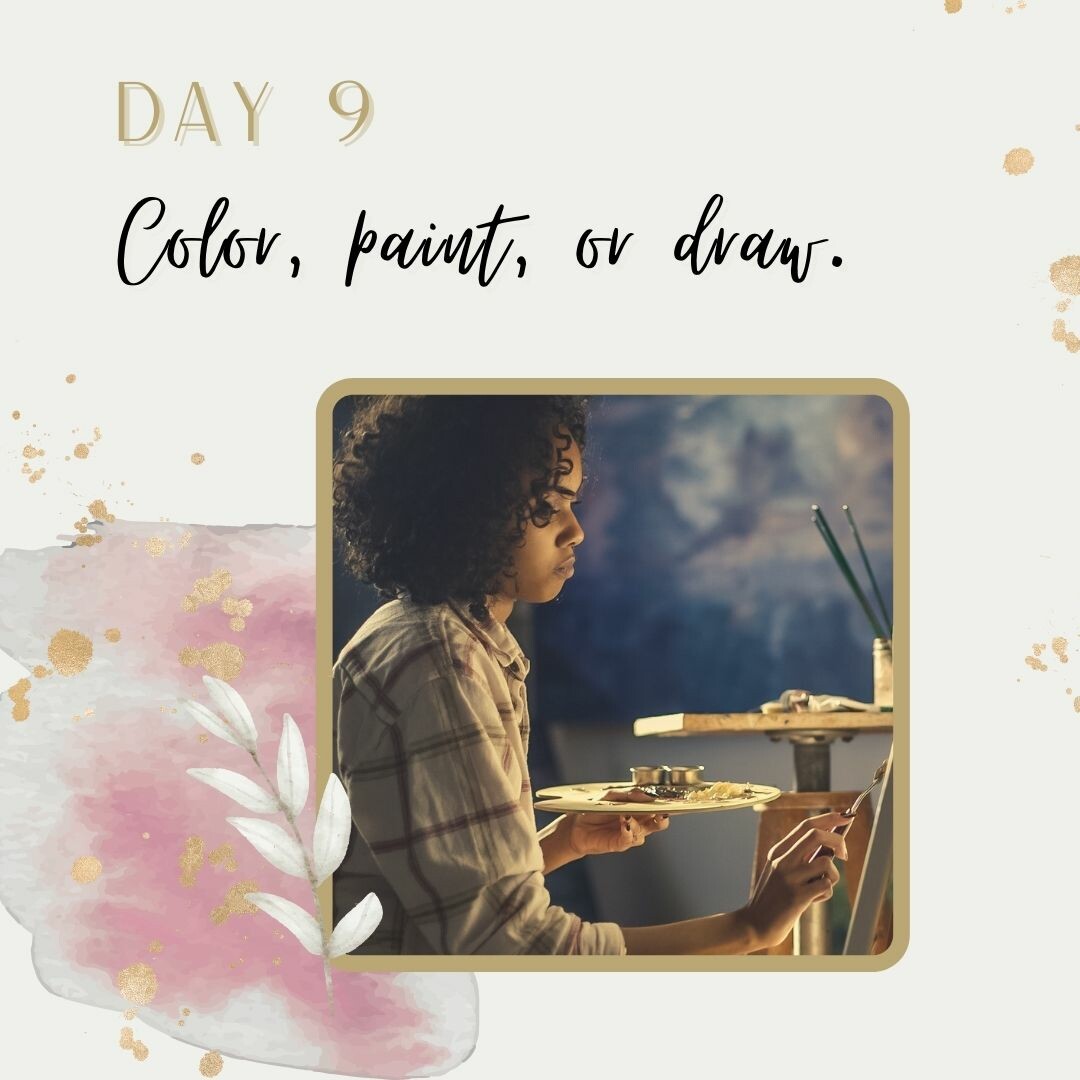 Going right along with yesterday's challenge, take time today to color, paint, or draw. This may seem juvenile, but believe it or not, the simple act of coloring is very relaxing, bringing about a sense of peace and a decreased amount of stress.
According to clinical psychologist Scott M. Bea, PsyD, from the Cleveland Clinic, it has everything to do with refocusing our attention. It takes the attention off ourselves (and our daily stressors) and onto the event in front of us. Your brain is focused on a simple activity and not all the other clutter and chaos of life. Lastly, there are no real risks involved. If you decide to color outside the lines, nothing bad will happen. How freeing is that?!
In a 2006 study, researchers found that mindfulness art therapy for women with cancer helped to significantly decrease the symptoms of physical and emotional distress during their treatment. Art therapy has also been helpful to people coping with other conditions, including depression, anxiety, addictions and trauma. You can take a look at that study here: https://pubmed.ncbi.nlm.nih.gov/16288447/.
So go ahead - get the crayons and paint out and go to town! And while you're at it, grab a bottle of Geneyus and diffuse it. This blend offers a beautiful, rich aroma that promotes an atmosphere for inspiration, productivity, and positivity. Yes please!
---- / / ----
Have you ever done this? What do you like best - coloring, painting, or drawing?