Sep 21, 2021 10:00 AM Central
Joyce Fisher
FALL IN A CUP – National Chai Day
Chai tea has become a favorite fall trend. While "chai" is the word for tea in many parts of the world, in the United States "chai" has become synonymous with fragrant, spicy Indian Masala tea that smells just like fall.
When you need a boost in the afternoon, make yourself a mug of essential oil infused Chai Tea Latte. (Do yourself a favor and google the health benefits linked to chai tea.)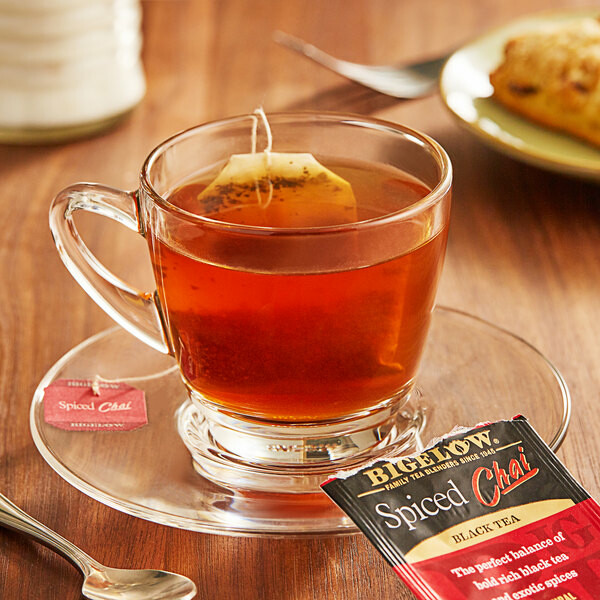 Photo Credit: Bigelow Tea
CHAI TEA LATTE INFUSED WITH VITALITY OILS
Mix in Vitality essential oils that complement the delicious chai flavors, and you'll be ready to tackle the rest of the day.
*Safety First: Only use EOs labeled Vitality, For Internal Use, or GRAS when ingesting.
However you take your chai, once you smell that exotic spice scent, you are going to feel all warm and fuzzy inside. You can create that same feeling anytime with Chai Tea Diffuser Blends inspired by the traditional spiced tea.
With the same combination of essential oils that are used in classic chai tea, these blends are perfect for diffusing in your home this time of year. The warm comforting aromas are sure to become your fall favorites when the temperatures start to drop.
CHAI TEA DIFFUSER BLEND
VANILLA CHAI TEA DIFFUSER BLEND
Now your entire home can smell like delicious chai tea! Adjust the scent of the blends by adding more or fewer drops of each oil, depending on which scents you like most. Note: Cinnamon Bark and Clove have very strong aromas which will overpower the scents of Cardamom and Ginger if you add too much. Add just one drop at a time when adjusting the scent.
SPICED CHAI ROOM SPRAY
As with all essential oil blends, this spiced chai tea blend does more than just infuse the space with a wonderful seasonal scent. You also get the benefits of the essential oils that go into creating the blend.
With its warm combination of spices, it's no wonder chai is enjoyed during the fall. We're all for cuddling up in your favorite cardigan as you sit back and enjoy a warm mug of delicious chai tea!
Peace, Love & Oils ~ Joyce