Sep 27, 2021 04:37 PM Central
Joyce Fisher
Forgiveness is a potent tool on a journey of spiritual, mental, emotional, and physical health. That's why on September 27th, National Day of Forgiveness encourages us to develop realistic methods for incorporating forgiveness in our lives.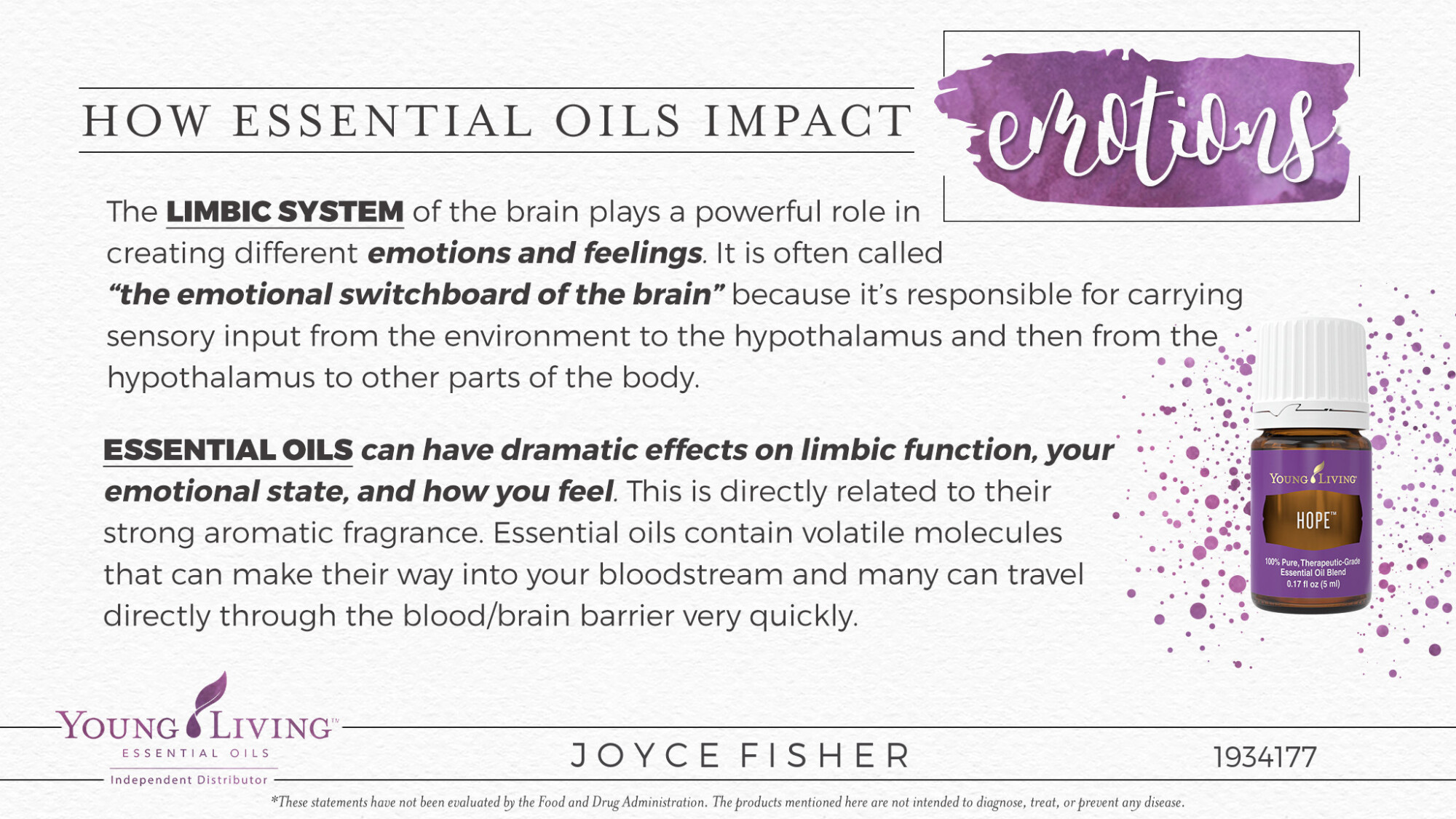 I've found that the Forgiveness™ essential oil blend can benefit you greatly when you're on the path of forgiveness. The Forgiveness™ essential oil blend was formulated as a supportive spiritual blend of 15 essential oils to create a calm, uplifting feeling when forgiving yourself and others.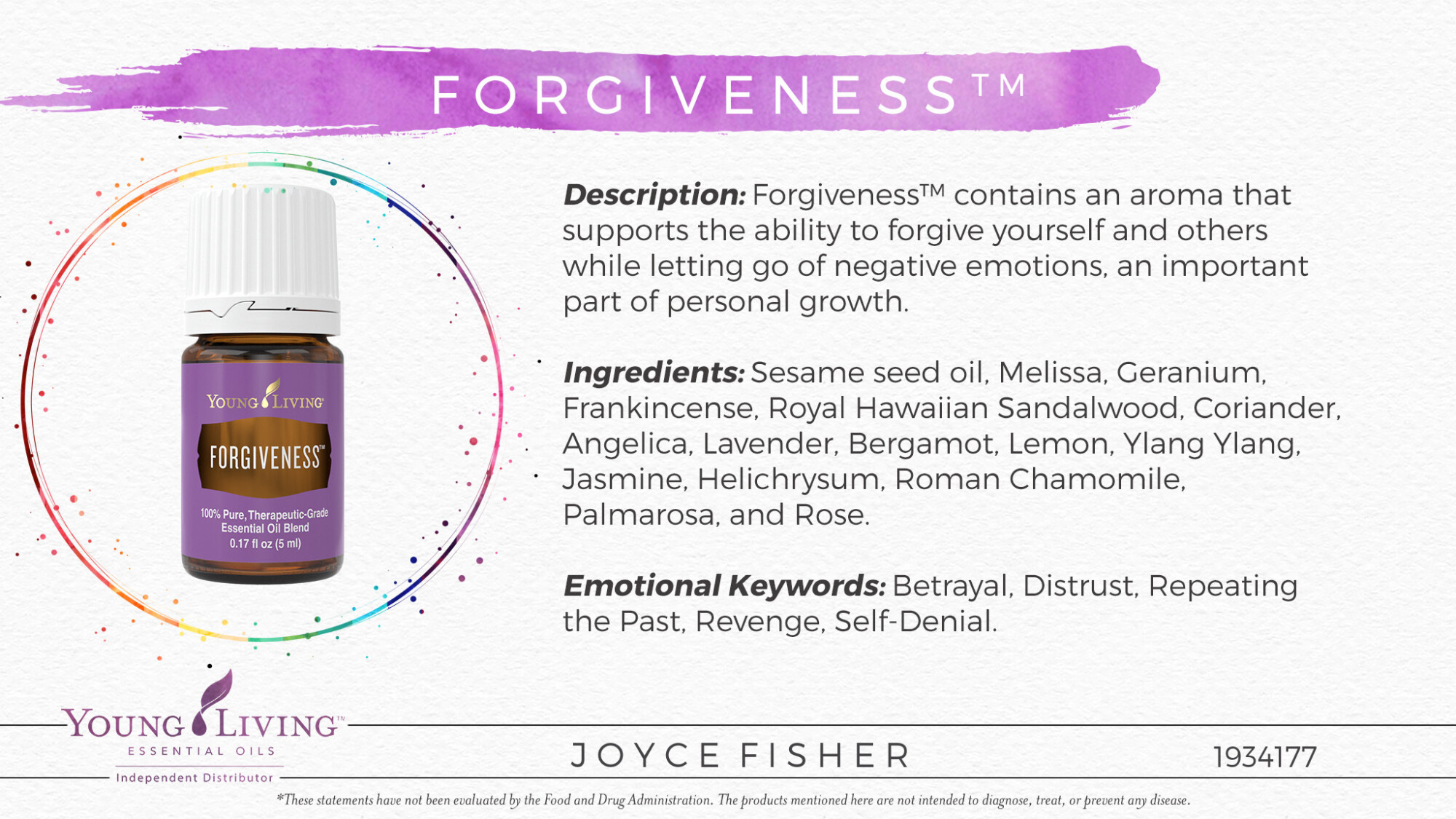 The following information about Forgiveness™ is from the Young Living website:
ABOUT
Forgiveness is the first step in thriving in your life's journey. At some point in life, everyone will be presented with a situation where they can choose to forgive simply for the sake of forgiving. Forgiveness will help you move from self-denial, so you can forgive, forget, and let go of patterning of the past without harboring resentment. Start with forgiving yourself, even if it is for the smallest things. Allow the aroma of the 15 essential oils in Forgiveness essential oil blend to help you remember that forgiveness is what is most important to your spiritual evolution. This aroma may allow your soul to sing the feelings of forgiveness. The individual essential oils in this blend are Melissa, Geranium, Frankincense, Royal Hawaiian Sandalwood, Coriander, Angelica, Lavender, Bergamot, Lemon, Ylang Ylang, Jasmine, Helichrysum, Roman Chamomile, Palmarosa, and Rose in a sesame seed carrier oil.
FEATURES & BENEFITS
Forgiveness™

has a comforting aroma with subtle citrus notes

Helps facilitate feelings of grace and ease

Contains Rose, which evokes a sense of love and compassion

An important component in the Feelings™ Collection
SUGGESTED USES
Diffuse 8−12 drops

Forgiveness™

for a calming aroma for the mind and body.

Inhale the aroma and/or apply 1−3 drops topically to create a peaceful environment.

Apply 1−2 drops to your forehead, edge of ears, wrists, neck, temples, feet, or desired location as needed during times of personal reflection.

Apply Forgiveness topically and use it in your morning affirmations.
DIRECTIONS
Topical: Apply 2–4 drops Forgiveness™ directly to desired area. Dilution not required, except for the most sensitive skin. Use as needed.
Aromatic: Diffuse up to 1 hour 3 times daily.
*These statements have not been evaluated by the Food and Drug Administration. Young Living products are not intended to diagnose, treat, cure, or prevent any disease.