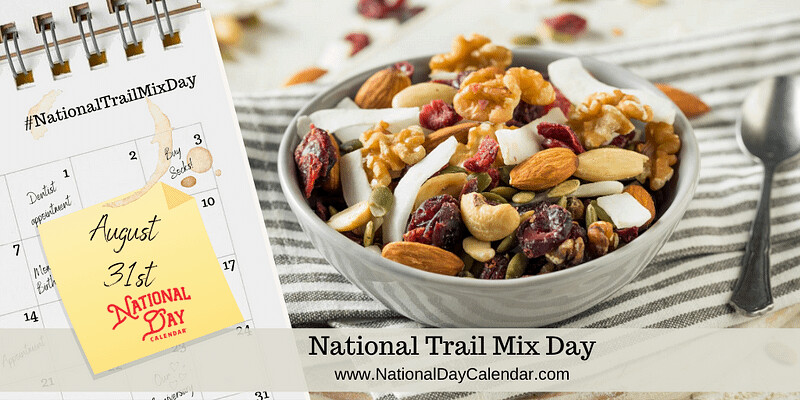 August 31st is National Trail Mix Day. Homemade trail mix is our favorite. We like being able to choose our favorite nuts and dried fruits for a nourishing snack on long hikes, road trips, trips to the beach or amusement park, or on any family outing.
I like to add Young Living's Ningxia Organic Dried Wolfberries. They are a sweet, organic snack from nature that's easy to make part of your healthy diet.*
Homemade trail mix is simple to make. You'll want one-fourth to one-half cup of each ingredient. It's your preference whether you leave

nuts, wolfberries, and other dried fruits

whole or coarsely chopped.
You can also add a little bit of chocolate to sweeten your trail mix.
Combine all ingredients and store in an airtight container.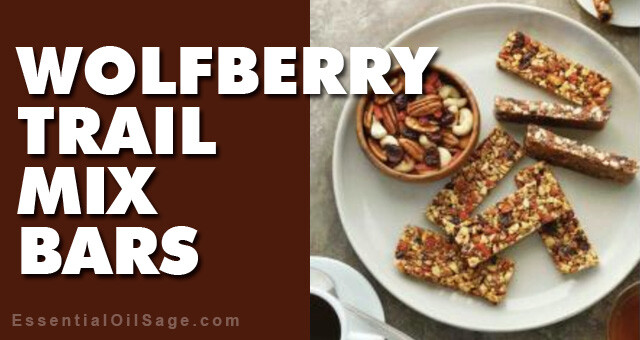 If you prefer a trail mix bar, I found this recipe on the Essential Oil Sage blog:
INGREDIENTS
*
Yacon Syrup
is a natural alternative sweetener, similar to honey, maple syrup, molasses, or sugar cane syrup.*
Instructions
Line the bottom and sides of a 9 x 5 loaf pan with parchment paper.
In a food processor, or with a sharp knife, finely chop the nuts, set aside.
In a medium-sized skillet, bring coconut oil, honey, Yacon syrup, vanilla extract, and a pinch of salt, to a simmer over medium-low heat.
Lower heat and cook, whisking occasionally until bubbling slows and mixture becomes more syrupy and darkens in color. (About 3-4 minutes.)
Add chopped nuts, wolfberries, and dried fruit. Mix until well coated and sticky.
Pour immediately into parchment lined pan and press down firmly with a spatula to smooth top.
Place in fridge to cool completely before cutting into bars.
Cut into 6 bars and store in an airtight container in fridge.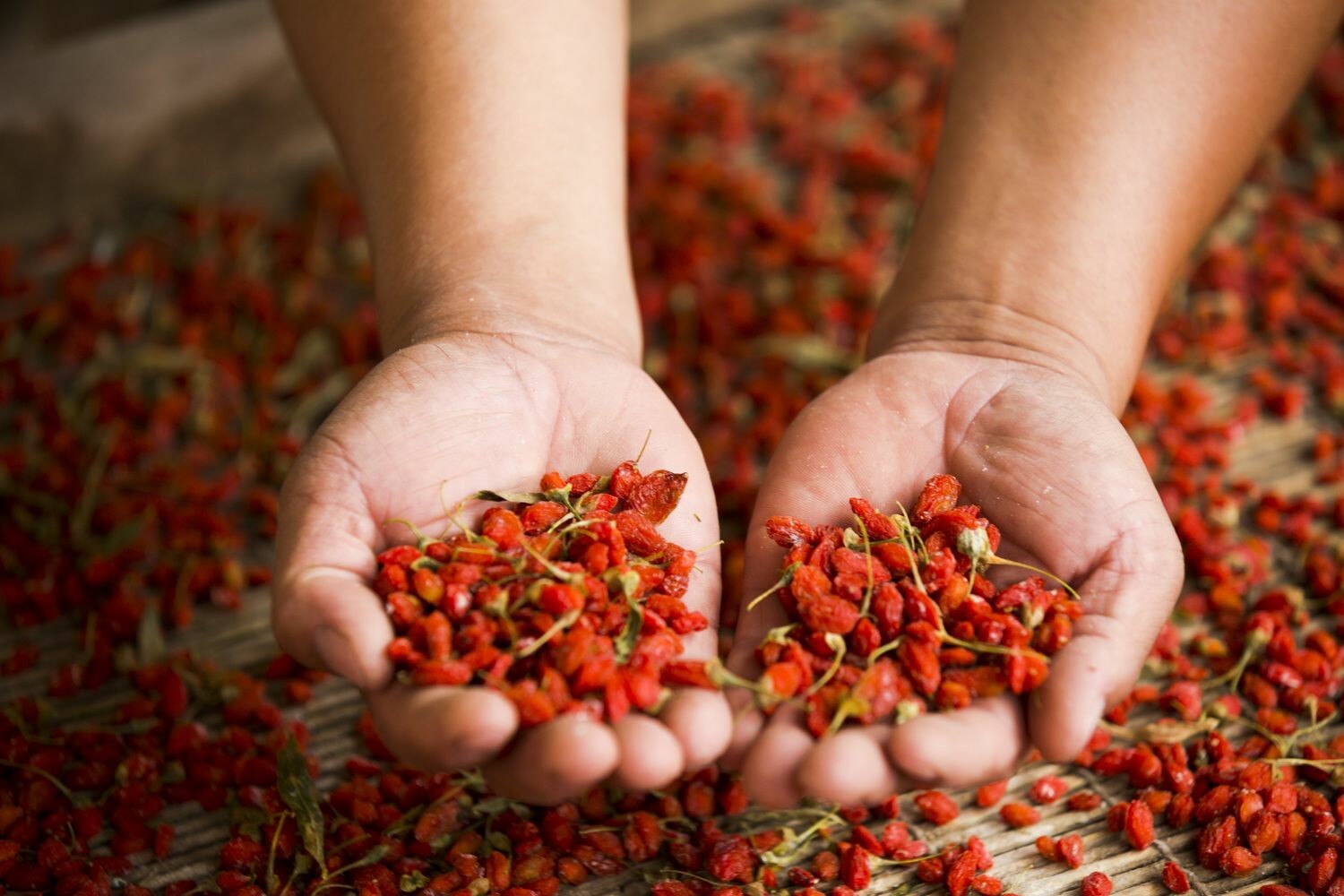 From the Young Living website: Young Living Founder D. Gary Young spent his life searching for the secrets to longevity, energy, and vitality. Along the way, he was introduced to Dr. Songqiao Chao, who shared information about a delicious, ancient berry, long-praised in China for its powerful health benefits.* Gary was told that people who regularly ingested this berry led remarkably long and healthy lives. Analysis by biochemists at the Ningxia Institute of Nutrition showed the wolfberry to be one of the most nutrient-dense foods on the planet. Based on this information, Gary became determined to share this superfruit with the world.*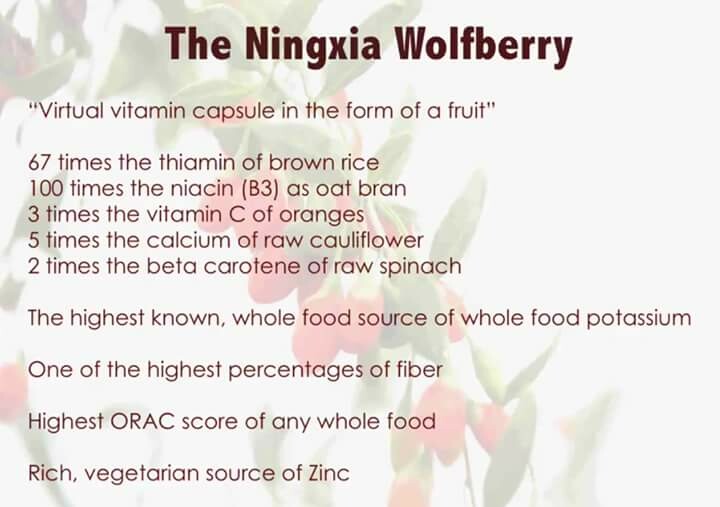 Add a handful to dried nuts for a healthy snack.

Add them to your favorite muffin, bread, or pancake recipes.

Toss wolfberries with leafy greens, shaved or crumbled cheese, and vinaigrette for an exotic, gourmet salad.

Top your yogurt or smoothie with wolfberries for a wholesome, satisfying breakfast.

Add them to your Slique® Tea for a sweet, tart twist.
Peace, Love & Joy,
Joyce
*These statements have not been evaluated by the Food and Drug Administration. Young Living products are not intended to diagnose, treat, cure, or prevent any disease.