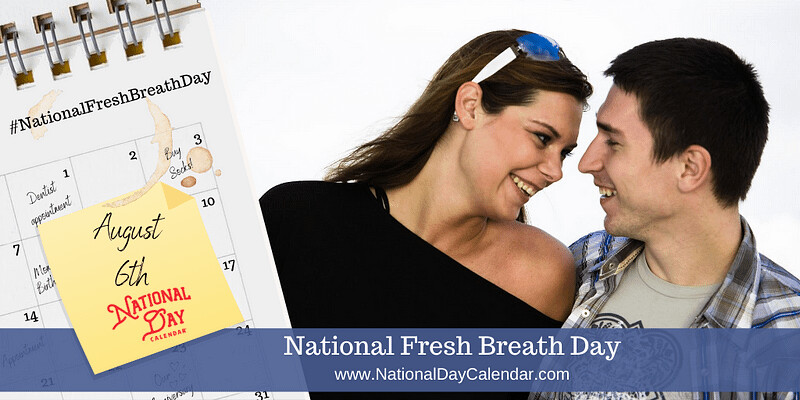 Today is National Fresh Breath Day! Good oral hygiene helps keep your breath fresh and is an important part of healthy daily habits, but if you're using toothpastes with toxic ingredients you may be harming your health! There are many studies showing the
disadvantages and dangers of fluoride
in the toothpaste you're using every day. Triclosan is a harsh chemical that is a
banned ingredient for antiseptic washes
but it can still be found in toothpaste! It's not safe to apply to your skin but it's perfectly okay to put in your mouth?!? That doesn't make any sense!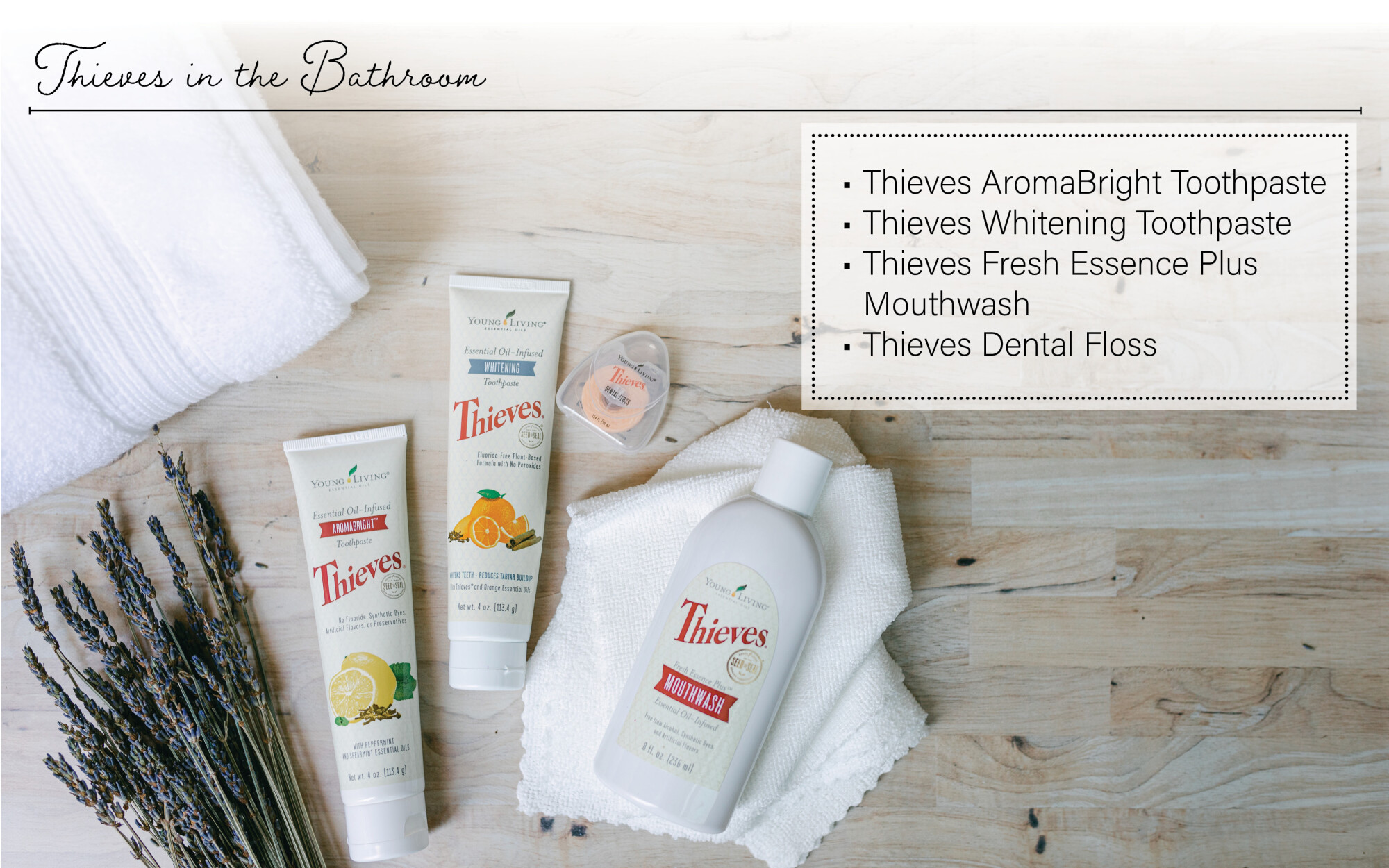 Toss that questionable toothpaste and go for one with all-natural ingredients and essential oils - like Thieves AromaBright Toothpaste, Thieves Whitening Toothpaste, Thieves® Dentarome® Plus Toothpaste, Thieves® Dentarome® Ultra Toothpaste, or KidScents® Toothpaste. You won't find any synthetic ingredients here, just smooth, natural formulas containing no harsh ingredients. They're gentle on teeth and their delicate enamel while fighting plaque, and supporting healthy gums.
Oily Hack: Use your AromaBright toothpaste as deodorant! Just a tiny pea-size amount rubbed on your underarms does the trick. It's not sticky and it smells amazing. Try it!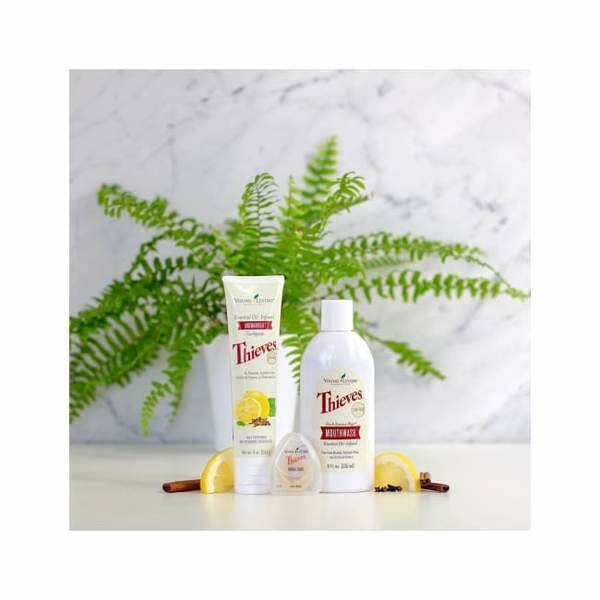 Make your dentist happy and floss those teeth - with Thieves® Dental Floss. It's made with strong fibers that resist fraying and glide easily between teeth, removing food particles and buildup. There are no synthetic dyes, artificial colors, flavors, or preservatives… but what you WILL find is Thieves and Peppermint essential oils.
With Thieves® Fresh Essence Plus™ Mouthwash, your teeth and gums will benefit from an invigorating clean that's free from harsh alcohol and artificial dyes and flavors. You will get the spicy-sweet flavor of Thieves essential oil plus a touch of Spearmint and Peppermint, leaving your mouth happy and healthy. Another ingredient, Quillaja saponaria bark extract, also known as soapbark, contains saponins that act as a natural foaming agent to help loosen buildup and clean hard-to-reach areas for a better clean than brushing alone. This can be a little intense in the flavor department, so if you are more sensitive like me, you can easily dilute this mouthwash with distilled or filtered water.
HOW TO OBSERVE #NATIONALFRESHBREATHDAY
Remember to brush and floss regularly. Keep your mouth fresh by drinking plenty of water. Alcohol consumption dries out your mouth causing bad breath, so drink moderately. Carry sugar-free gum. When you take out a piece, offer one to your companions. Those with bad breath won't know you're giving them a hint; they'll think you're being polite and sharing! If you battle bad breath and suspect it's the result of a deeper issue, please consult your physician.
To learn more about National Fresh Breath Day, visit:
Then share a selfie of your beautiful smile using #NationalFreshBreathDay
Peace, Love & Joy,
Joyce
JOYCE FISHER
*These statements have not been evaluated by the Food and Drug Administration. Young Living products are not intended to diagnose, treat, cure, or prevent any disease.